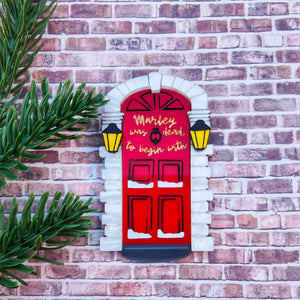 "Marley was dead, to begin with. There is no doubt whatever about that... Old Marley was as dead as a door-nail." Or is he?? Quirky door brooch based on A Christmas Carol with engraved quotation. Measures around 4.1 X 7cm.
Materials : Acrylic, FSC certified wood
Item care: Please keep away from chemicals such as perfumes to avoid damage.
Packaging: Item will be sent in a branded small gift box